If you are a graphic artist or just have a bit of a flair for graphics, then you are more than welcome to upload your own artwork files to our website for use on your business cards. We have costed our service that all orders are taken via our website. As such, you must upload your files for printing using the options and sections on our website. We DO NOT accept files via email.
Uploadable File Types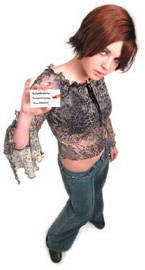 You can upload jpg or pdf files. These are described in more detail in specific sections in our FAQ.
Best file type to use
For a complete business card with text in your file, the best file type to use is a pdf. If your software can save as a pdf, then use this option always where there is text in your file. Otherwise, if you are just uploading a logo or photo to use on a card design from our site, then jpg is great.
Use a jpg file for photos or images with graduations of colour. Use high quality, low compression.
Limit on file size for uploading
Your file MUST be UNDER 10mb. Any file larger will be rejected and will fail to upload.
Artwork and Card Measurements
If you are uploading a whole business card pdf your artwork must measure 91mm x 55mm which allows for 1mm bleed all the way around which is trimmed off after printing. The trimmed cards are 89mm x 53mm in size so keep your text and logos a minimum of 2-3mm in from this trim egde to avoid any text being cut off in the trimming process.
Once uploaded your image needs to be positioned on your card with the LEFT -1mm and TOP -1mm so that the artwork overhangs the edge for bleeding correctly.
Image Resolution
All photos and pictures should be 300dpi in resolution. All logos and text should be 600dpi.
Distiller Settings for pdfs
We have outlined the follow Acrobat Distiller settings for optimising your pdf files.