A pdf file is the most versatile file type accommodating multiple elements such as text photographic images and line drawings. Most of the modern graphics programs offer to Save As a pdf file so that you can easily send your artwork to your printer.
We recommend the usage of pdf files for complete business card artwork from programs such as Adobe Illustrator or Photoshop, Corel Draw or if you have Adobe Acrobat Distiller installed then from Microsoft Publisher and more.
If your pdf file is not set up right you can be disappointed with the printed result. So we will go over the key issues and also give you some easy checking methods to self test your file before uploading it to our website.
Vector Artwork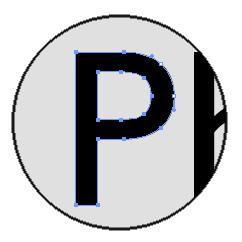 The pdf's strength is its ability to save vector artwork. This is storing a curve as two coordinates and an arc between them. This way the curve is printed crisp and sharp not like a series of little steps.
Your pdf file can include photographs and line drawings which may be jpg or tif files. So if your artwork has a photo, or image styled logo in it all the rules for getting your jpg or tif files the right resolution and compression apply for your pdf file also.
PDF Check List
Convert all text to Outlines or Curves if possible. Otherwise...
Embed all fonts.
Included images must be high resolution
File must measure 91mm x 55mm
No embedded ICC Profiles. No Colour Management
Do not downsample below 600dpi whilst saving
Remove transparency and flatten layers in your graphics program first
Single Page document. Seperate files for front and back
In most programs as you select the File menu and either Export, Save As or Publish to PDF you are presented with a series of options for setting up your pdf file. Noting the points above you should be able to achieve the desired result from your program. Once saved, open your new pdf file in Acrobat Reader to test it.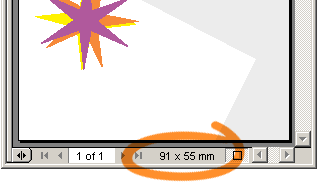 Your pdf file MUST be 91mm x 55mm (or 55mm x 91mm for portrait cards) (.3mm tolerance) or your file will FAIL our uploading process. Adjust the document size in your program and save it again till it is right.
Test the resolution of included images
Check if any photos, images or logos are of high enough quality (resolution) to print out clearly. You do this by enlarging your pdf file in Acrobat Reader to 400% and see if the images are still clear and not all fuzzy. If your logo or photos are going blurry then you may be disappointed with the printed result. Your images should be still crisp and sharp on screen at 400%. This is a simple but important step to follow.
Once you are happy with the pdf file you have created, follow the steps on our website for uploading your business card artwork.