Our ears are ready to hear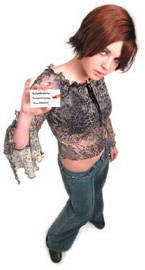 We are constantly adding to our range of business card designs and we welcome your ideas. If you find that we are not catering for your needs with our designs, then please send us an email. We do listen to your requests.
The more specific you can be, the more accurately we can meet your needs. We often do up new designs based purely on clients needs. If we think your idea is a good one for general inclusion on our site then often there is no charge for new designs. But if we do not feel that your request has a broad appeal we can quote on creating a design specific for your own private use.