Testimony

Customer

Steve Leadenham Transport Art

Contact

Steve Leadenham

Located

St Marys, Australia

How they Rated our Service

Card Quality

  Excellent

Turnaround Time

  Excellent

Website Ease of Use

  Excellent

Value For Money

  Excellent

Customer Service

  Excellent
What they had to say
"Fine Tune the Design"
"I have just received my first order of business cards from you and am quite overwhelmed by the experience!
The process couldn't have been simpler and I am knocked out at the speed of processing and quality of the end result. The ability to fine tune the design and follow every step of the process is a wonderful bonus. It is in fact what online business should be all about but so rarely is!
Thanks to everyone at Click from this extremely satisfied customer. I'll have another (larger) order for you soon. Keep up the amazing work."
Check us out for yourself
For a free sample pack of our cards Click Here.
To view our design templates for the Artist industry Click Here.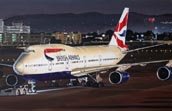 About our Customer
Need a Artist in Sydney?
Steve Leadenham is building a steady reputation as an artist specialising in transport subjects. His work will be published in the UK later 2004 in a modern transport calendar for 2005. In July 2004 his work will feature in an exhibition at the Qantas Founders Outback Museum at Longreach, Qld.
Steve readily accept commissions for not only transport subjects but also landscape, architectural and similar themes.
Visit their website www.leadenham.com.