Testimony

Customer

Madison Studios

Contact

David Pix - Photographer

Located

Turramurra, Australia

How they Rated our Service

Card Quality

  Excellent

Turnaround Time

  Excellent

Website Ease of Use

  Excellent

Value For Money

  Excellent

Customer Service

  Excellent
What they had to say
"Highest Grade Printing"
"I just had to write to say how impressed I was with your company. I received my cards so quickly that I was taken by surprise. Three days and they were on my doorstep!
The quality of the printing is the highest grade I have seen on business cards. You must be using a very fine dot as the images are very crisp and vibrant.
Pass on my thansk to the whole team for a great job done. I will be telling everyone about Click Business Cards."
Check us out for yourself
For a free sample pack of our cards Click Here.
To view our design templates for the Photographer industry Click Here.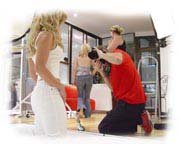 About our Customer
Need a Photographer in Sydney?
Our free website will give you all the tips to get you started in your modeling career. With help on makeup, how to pose, handling yourself on the catwalk, diet and much more, you'll be quick tracked to your model career.
Follow the links to an exhaustive dvd set that can train you to a professional level of modeling.
Visit their website www.fashionmodelquicktrack.com.