Testimony
Customer
LMM Solutions
Contact
Martyn Upton - Strategy & Innovation Director
Located
Crace, Australia

How they Rated our Service
Card Quality
Excellent
Turnaround Time
Excellent
Website Ease of Use
Excellent
Value For Money
Excellent
Customer Service
Excellent
What they had to say
"Fantastic! Thank you very much!"
"I would like to take this opportunity to thank Click Business Cards. I used your services around 15 years ago to produce business cards for my consultancy company and was impressed with how easy it was, the value for money and speed of delivery. When we came to establish our real estate company in 2016, I again sought out Click Business Cards and was pleasantly surprised to learn that the process is still very easy, excellent value for money and we received our 1,000 cards in the mail only a couple of days after ordering. Fantastic! Thank you very much!"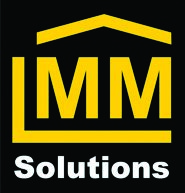 About our Customer
Need a Real Estate (Strata Management) in Crace?
LMM Solutions for Strata specialises in providing high quality, customer-oriented services for owner's corporations across the Australian Capital Territory.
Visit their website www.lmmsolutions.com.au.
Check us out for yourself
For a free sample pack of our cards Click Here.
To view our design templates Click Here.