Testimony

Customer

G & J Business Services Pty Ltd

Contact

Grant Hyman - Managing Partner

Located

Sydney, Australia

How they Rated our Service

Card Quality

  Excellent

Turnaround Time

  Excellent

Website Ease of Use

  Excellent

Value For Money

  Excellent

Customer Service

  Excellent
What they had to say
"Value, quality and service"
"Since first using Click's services after being recommended by a colleague, I have been very happy with their value, quality and service. Their sample pack will show you their quality for yourself!"
Check us out for yourself
For a free sample pack of our cards Click Here.
To view our design templates for the Consultant industry Click Here.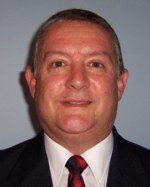 About our Customer
Need a Business Consultant in Sydney?
G & J Business Services is focused on providing services, advice and tools that help our clients earn more money and have more time to enjoy their money. We welcome your visit to our site to learn more about us.
Visit their website www.gjbusiness.com.au.