NEWS: Jan 12th, 2004
We have just introduced double sided gloss celloglazing (also known as laminating) to our celloglazing finish.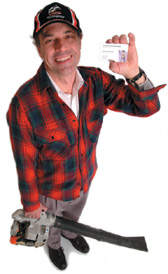 Since we introduced full colour printing both sides to our business card range, more and more customers are using their business cards as a promotional tool. Using both sides of their cards for colour images, it was appearing inconsistent not having both surfaces of their card the same.
The introduction of double sided gloss celloglazing has delivered a more durable and professional product.
This finish is great for Real Estate, Retail and Trades people.
Whilst the process of double sided celloglazing is actually twice the workload on our celloglazing machine we have not increased the price of this service.
We have been able to maintain our pricing due to the acquisition of a new industrial sized laminating machine that we took delivery of in December 2003.
More Durable
Double sided gloss celloglazing makes your cards more durable and is a great surface for trades people who may have dirty hands as they reach into a pocket for a card.
Please note that you are unable to write on this surface with a pencil or pen. If you need to write a quote, appointment time or any other note then this finish is unsuitable for your needs. Please use our standard cards for this purpose.
To receive a free sample pack of all the card finishes we offer - click here.