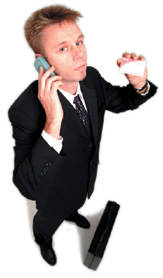 In the drop down menu on our website there are a number of fonts to choose from. If you wish to have a different font than those in this list there are several hundred to choose from.
To the right of the Fonts Menu there is a link to 'add fonts'. By clicking on this link you will be taken to the screen where you can search through the hundreds of fonts available on file.
When you find a typeface that you like you simply click the 'Add to Your Fonts' link. This font will be added to the drop down menu on the edit screen for you to select.
My Font is not there
If you were unable to locate the font you desire then you will have to generate the artwork for your business card and upload it to our website as completed artwork for printing.
We are unable to load new fonts for you. The licence for publicly available fonts is prohibitive for us to add a font for your use. You will need to produce your own artwork to use that font on your business card.