Businesses are finding that they need to have a presence on the internet to meet their Customer's changing habits of enquiry and ordering.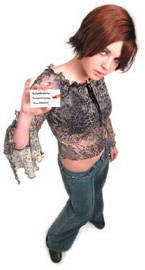 There are many good web designers and web developers to be found who can put together a quality website that meets your needs.
The web designers are coming up with some great new images and present your business in a modern updated fashion. Often your corporate stationery is left behind in the design department.
New Business Cards are inexpensive
Did you know that you can now have full colour business cards that can match the quality of your new website design for as little as $49.95 for a box of 250 cards.
Web Developers lift your Corporate Image
Web Developers are helping you update your corporate image and bring your business presentation into the 21st century. We can help you bring your business cards up to date for a fraction of the price that you are probably paying for a less quality card now.
Often websites include images of products or logos or brands that you support and now you can have these logos and images on your business cards at no extra charge. As we print in full colour every time, there is nothing stopping you from including photos of each staff member on the front of your cards whilst still having product shots on the back.
Let us help you with your business card needs to match your new look website.
If you would like us to send you a sample pack, click here.