Small business is the backbone of our country. And we love to see small companies succeed.
There are many benefits that the internet has brought to small business and the ability to save money on many products and services online can be a great way to ensure a little bit more stays in your pocket at the end of each year.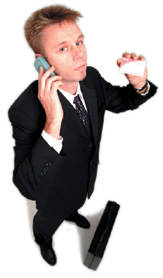 You can save time ordering groceries online; There is great convenience by being able to check your bank account balance and transactions online; You can get discounts on airfares by booking online, as well as hotels, office and other electronic goods and most items that a business needs. Did you realise that there is a raft of online businesses dedicated to reducing your administrative workload? Some of the best in the world are Australian as well.
Save Money
Whether you are a large, medium or small business, you can also save time and money by buying your business cards online.
You can select from hundreds of predesigned templates and designs, or simply upload your own design to take advantage of our incredibly low do-it-yourself price below $50 for a box of 250 full colour cards.
To get started, click the Business Cards link in the left menu and either use our free design templates or start uploading your own logo or design.
Save Time
We are all time poor - after all, there are only 26 hours in the day! (right?) We can help you maximise your time management by taking the pain away from ordering and re-ordering your business cards. Australian companies have plenty of administrative tasks to weigh them down, but by utilising the best cost and time-saving resources available, you can reduce your internal administration time, and increase your selling / producing time. Being able to deal with one company for your end-to-end card needs will save time, and save money.
To receive a free sample pack click here.