The way people order name cards has changed.
There has never been a more perfect synergy with the internet than the name / business card industry.
No more...
Calling in to your printer
Faxing (or emailing) back and forth
Printers typos
Having to order 4 or 8 peoples cards to get a good price
Artwork charges for name changes
With our easy to use web interface you can choose a design, enter your text, view and proof your card live online, place and pay for your order. In less than 10 minutes you're done.
Name Card Designs Delivered Fast
Orders are printed and dispatched within 5 working days.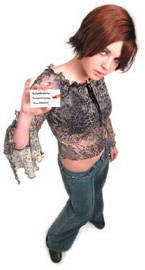 Click Business Cards are world leaders in the online name card industry. We supply customers all over the world promptly and efficiently.
Using the menu option in the left panel, navigate through our website to view our free design templates or upload your own artwork.
To receive a free sample pack click here.