Click Business Cards is a world leader in the online business card market. With our operation fully based in Australia we are strategically positioned to service not only Brisbane and the whole of Australia but indeed the worldwide market.
Our offering of website ease of use, great templated designs, simple uploading of artwork and incredible prices place us as the leaders of the online business card market.
Navigate through our website with the menu on the left of your screen and search for the option that best suits your needs. Whether you are going to use one of our business card designs or upload your own artwork, we have a great cost effective solution for you.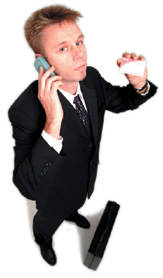 Being an Australian business our turnaround time is what you need. We quote a standard 5 working day turnaround but most cards are dispatched well within this time frame.
Request Free Samples
To receive a free sample pack with a variety of cards, boards and finishes we offer, click here.